Description
TERRE POZZUOLI
Strong warm red, slight orange undertone, first mined from the Pozzuoli area of Italy; now mainly obtained from Germany. Composed of iron oxide and trace minerals, this ancient pigment is lightfast, mixes with all mediums and pigments.
AKA: Pozzuoli earth, German red oxide, red iron oxide, [It] Terre di Pozzuoli, [Fr] rouge.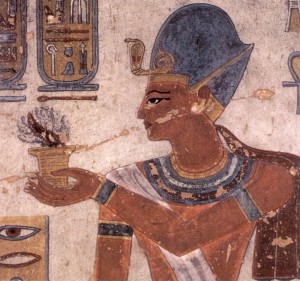 Ramses II (1240 BC) painted with red iron oxide
Country of origin: Germany
Compatibility: Paints, Fresco, Cement
Lightfastness: 8
Composition: Iron oxides
General protective measures:  
Always wear a dust mask, gloves, apron and eye protection.
These dry pigments are not sold for cosmetic, food, pharmaceutical or tattoo use.
Keep away from foodstuffs and drinks. Do not eat, drink or smoke during work. Wash hands before breaks and at the end of work. Do not allow children or pets to contact these art materials.