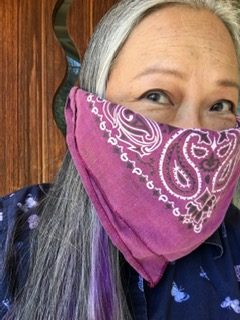 Hello! I'm Linda D. Nelson, an all ages art teacher, artist in Pastels, Oils and Watercolor, jeweler, activist and lifelong environmentalist. I've raised my family of 3 kids into strong adults with a great partner. I'm a woman of color who welcomes diversity.
I'm a co-founder of the Santa Barbara Art Association-Student Art Fund, a Non-Profit 501c3 which provides funding and grants for public Jr. and Sr. High School art classes in Goleta, Santa Barbara and Carpinteria, CA.
I support all forms of education by paying attention to local issues, rallying fellow students by connecting them with each other and sharing appropriate Calls to Action.  I've marched in Sacramento to support teachers and met with legislators.
My 'Superpower' is the ability to listen and help anyone of any age to become more creative and expand their horizons. My love of teaching arts and enjoyment of art history is a perfect fit with historical art pigments and tools. I'm developing my personal style in period illumination and egg tempera. Ancient Earth Pigments is an awesome source for all of us to experiment in six or more mediums using one jar of color!
Can I help you experience something new and fun, today? Check out our convenient and affordable Historical Color Sets or the smaller beginner's Pocket Pigment Kit.