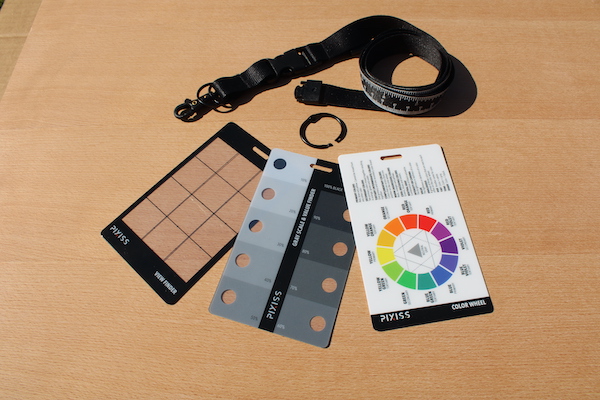 Four-In-One Design Toolkit
We ran across this toolkit in use by another artist and were immediately taken with its utility and ease of use, and we're delighted to be able to offer them to you now. In the field or in the studio, you can keep this set of cards close at hand with the convenient detachable lanyard; to check values, colors, and perspective. With these tools you can check alignment and perspective, set values, and find colors and their complements, instantly. Plus the lanyard has finely-resolved (1 mm and 1/16″) markings for precise measurements. They also make fine gifts for the artists in your life!
Stay tuned for more new product announcements! We have some more exciting things coming up this year.