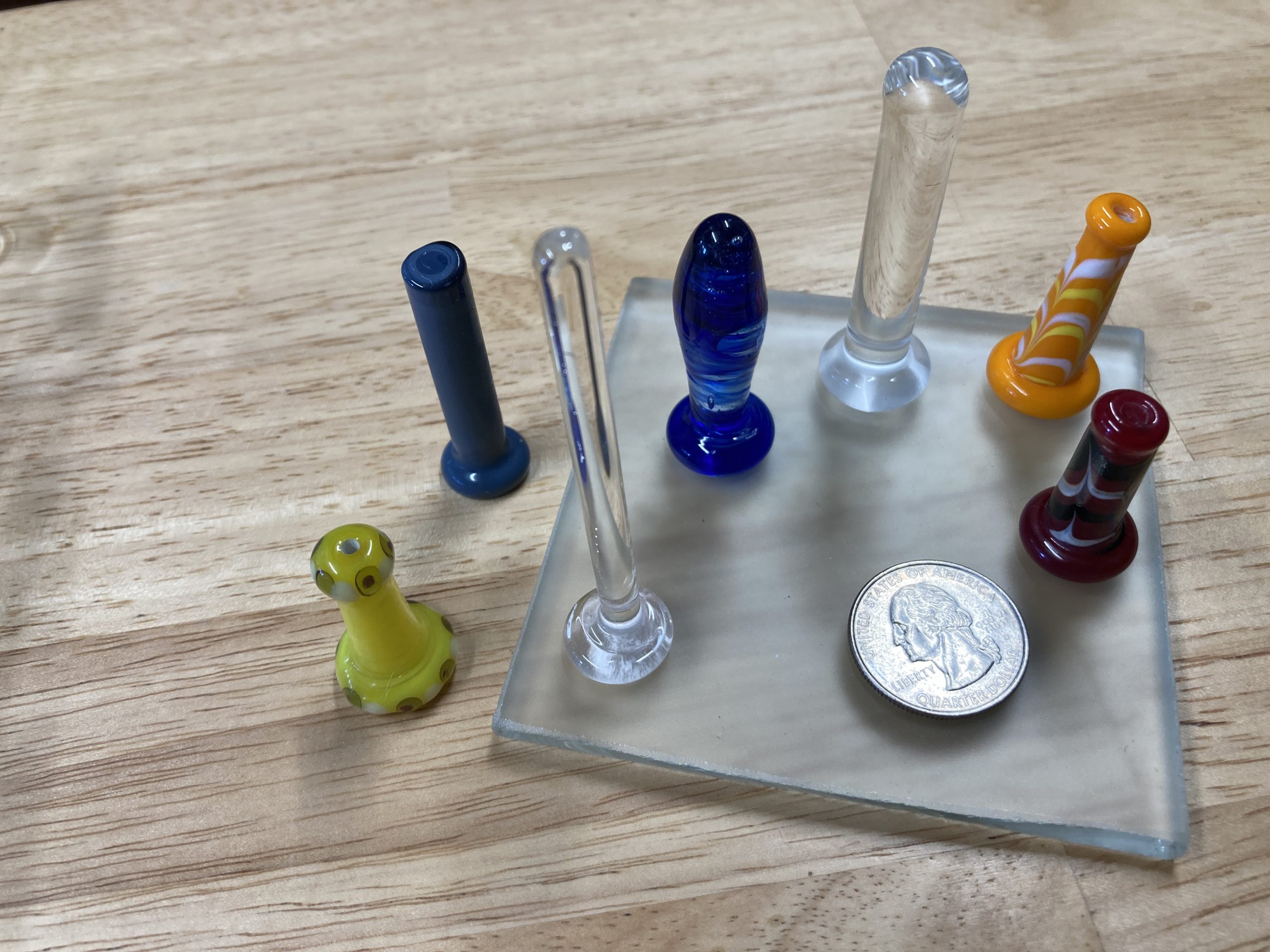 The wait is over! Mini-mullers are once again in stock. This time, we have several choices for you.
Mini-mullers are perfect for mixing small amounts of paint, for illumination or miniatures, in combination with a ground glass plate. See our blog for a demonstration of mini-mullers in action making egg tempera paint!
Earlier this year, we enquired of a local lampwork artist if she would be interested in making some new mini-mullers to replenish our depleted stock. She responded enthusicastically and made a batch for us that included not only the plain mini-mullers that we sell as a set with the 4×4″ grinding plates, and some fancy lampwork mullers to add to our existing collection, but also some novel borosilicate glass mini-mullers, with a larger-gauge handle for better grip.
As is always the case with hand-made items, there is some variability in the individual pieces, so you can be assured of a completely unique item! Let us choose one for you today!