Description
This is a discontinued product. Sales are limited to stock and packaging on hand.
This is a 1L bottle containing approximately 380 grams of pigment powder.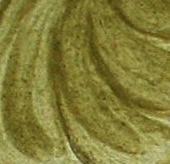 GERMAN GREEN
Pale rich yellow-green pigment, known since Medieval times. Natural green earth found in Italy. Mixes with all mediums and pigments; dries fast, add water or binder to keep it workable.
AKA: Pale olive green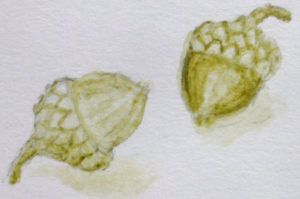 Acorns painted in German green pigment by Elizabeth Comer
Swatch painted by Teryl Wood