Ogres are fairy tale creatures, meant to scare the listener or reader with their fearsome looks or behavior. A charming exception to this image are the movie characters, Shrek and Fiona.
To a rose lover and history buff an OGR is an Old Garden Rose! Generally, these are roses that were known to cultivation prior to 1867, at which point the first Hybrid Tea rose, "La France" was introduced. This was the beginning of modern Hybrid Teas, Floribundas, Grandifloras, Miniatures and Shrub roses.
Old roses existed in Europe long before but were generally once-blooming per year. These include the Alba, Centifolia, Damask, Gallica and Moss roses. The famous "Apothecary's Rose" or "Red Rose of Lancaster" is a Gallica.
In the late 1700's there was fierce competition by explorers, collectors and botanists (plant scientists) to bring back the newest and rarest of botanical "finds" from their distant travels. In the mid 1790's several China roses made it to Europe causing a sensation with their ability to be ever-blooming. One of the botanists active during 1843- 1861 was named Robert Fortune. He worked in China, Japan and Taiwan collecting some 250 plant species.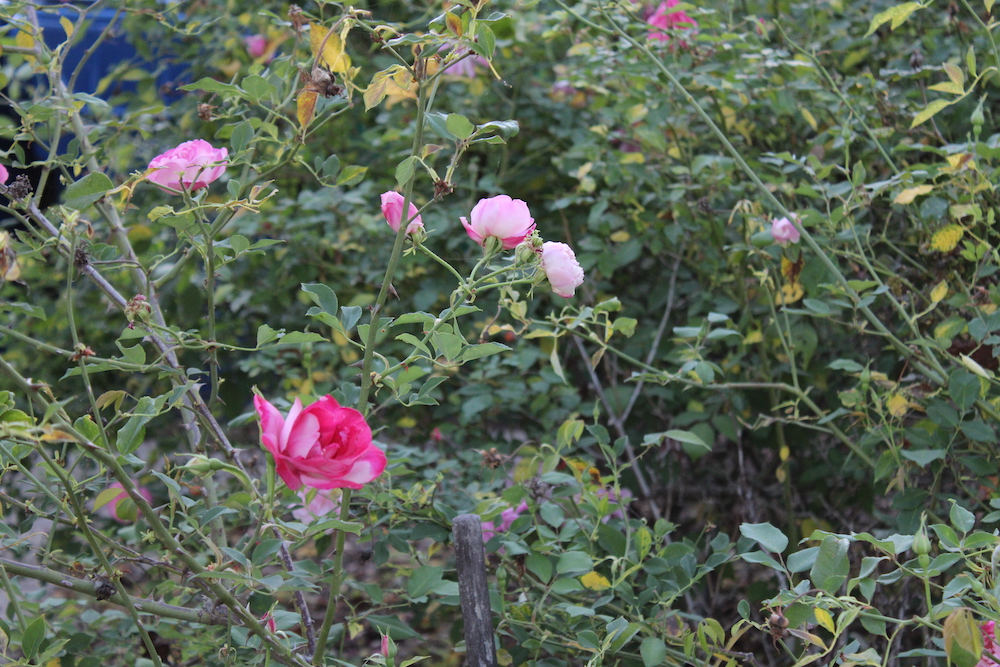 Once China Roses (and "Tea-scented China Roses") were introduced, their ability to bloom multiple times per year brought them into breeding programs resulting in the Bourbon, Hybrid Perpetual, Noisette and Hybrid Tea roses.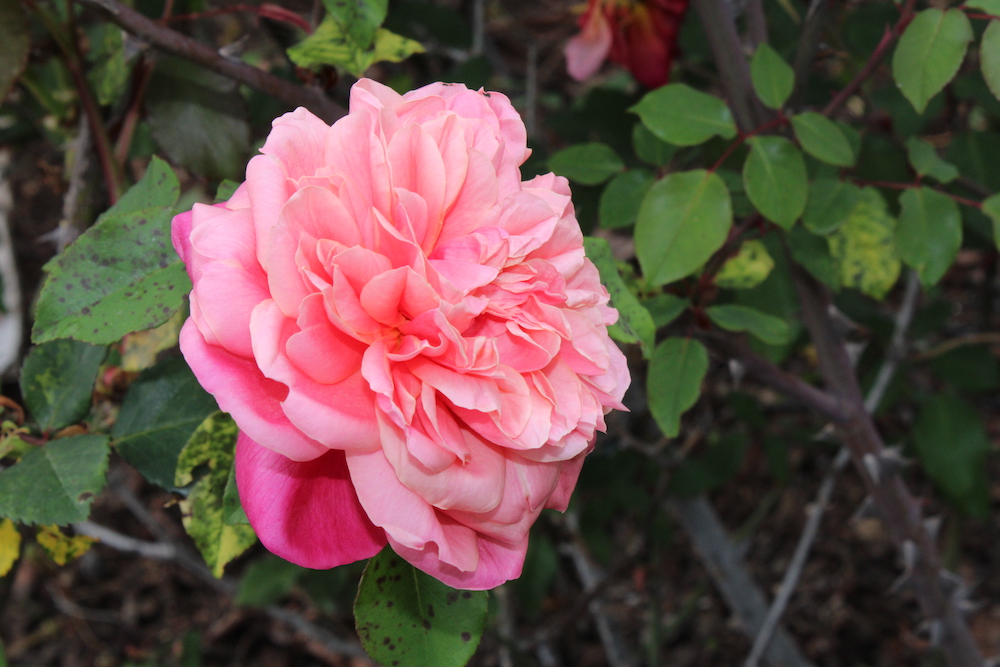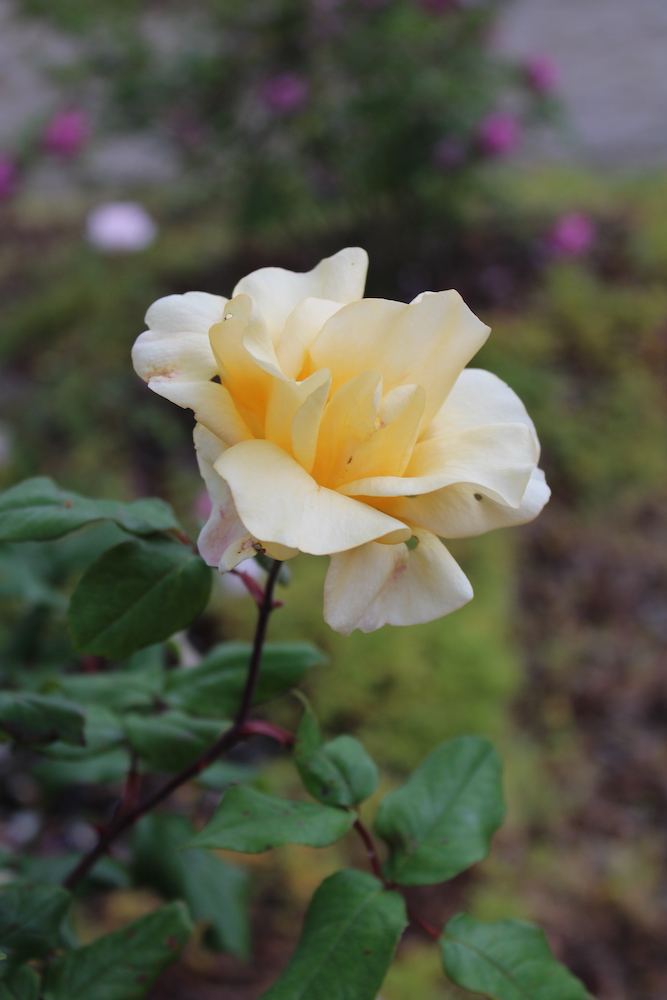 Lovers of OGR's and Antique Roses know that rare or varieties thought to be extinct can be found in surprising places like old homesteads, very old church grounds, towns and countries with a long, sea-faring history such as Bermuda. Bermuda Mystery Roses include candidates for "Hume's Blush", locally known as "Spice", "Slater's Crimson China", locally known as "Belfield" and five others.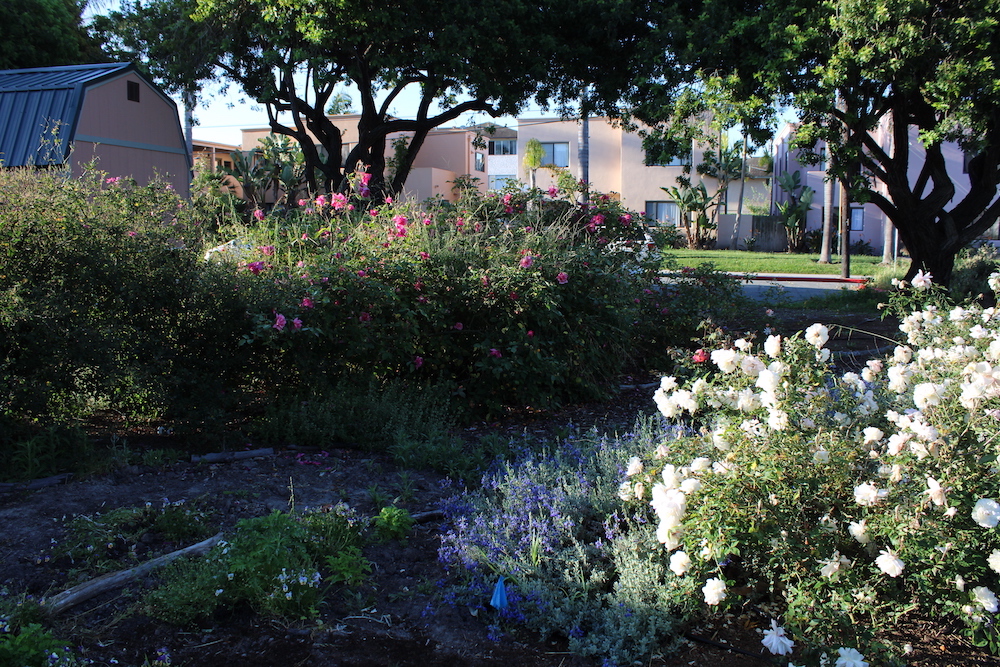 Older roses have a soft charm to them, are scented, and are remarkably care-free; requiring little pruning, are hardy and remarkably disease-resistant. Organic rose gardening is a balancing act, allowing beneficial insects, using compost tea, mulching with compost, amending the soil to feed the plants and the beneficial soil microbes.
My thanks to Antique Rose Emporium, helpmefind.com (rose search), Dave's Garden, Wikipedia, Monticello.org, Smithsonian.org and the Bermuda Rose Society for their websites and published works. Any omissions or mistakes are my own.
Thank you for joining us as we do Pandemic Projects, meant to keep you energized, curious and learning!