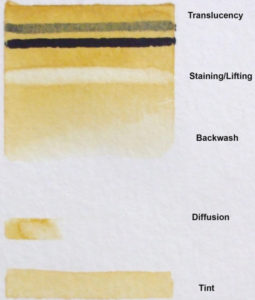 LORI YELLOW
Light semi-transparent yellow composed of quartz, aluminum, trace minerals, from Lori, Armenia. Lightfast, warm tone, light value, low flocculation, lifts well, good tinting strength.
Notes: Very smooth compared to the other similar pigments, close in color but has the nicest texture of the light yellows. Similar to French Havane ochre, yellow ochre light, felsite transparent yellow, yellow ochre dark, Hrazdan yellow, raw sienna light/golden, Indian yellow
Translation: We need help deciding which and how many of these similar yellows to keep in our catalog!
Price: 5 gm Lori Yellow: $0.75