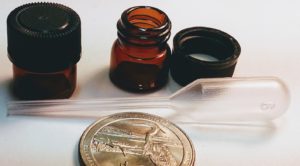 INTRODUCTION
 Artists use essential oils to retard fermentation and mold growth in mixed paints and inks, and to keep some oil-based paints from drying out too fast, and to cover the 'eggy' odor of egg tempera. Essential oils are extracted from plants by steam or cold-pressed to obtain the strongest scent. Our oils are bottled in little amber-colored ¼ dram glass bottles. A small pipette is provided with the bottles for adding 1 or 2 drops of oil to mixed paints or inks. There are approximately 36 – 38 drops of oil in each little bottle. A Sampler Set of all 8 scents is packaged in 5/16 dram vials.
SAFETY

 Concentrated essential oils will irritate eyes or mucous membranes. Keep out of reach of children and pets. If pregnant or lactating, consult your healthcare practitioner before handling volatile oils. These oils are not for food or on skin, since we have no control over how they were processed.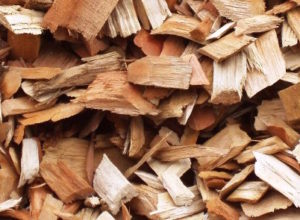 CEDARWOOD ESSENTIAL OIL 
(Juniperus virginiana)
This is a highly fragrant scent: warm, balsamic and earthy. This oil is steam-distilled from the wood of the tree, often the recycled waste wood chips of Virginia and Texas cedarwood trees. Cedarwood essential oil relieves tension as well as soothing and calming the mind, creating a comforting, uplifting experience. The scent of cedarwood encourages restorative sleep.
The trees mentioned most in the Bible were cedars, particularly Cedars of Lebanon, known for their fragrant scent. They symbolized a protection, wisdom and abundance.
Mosquitoes, flies, moths and other insects do not like cedarwood essential oil. Atlas cedarwood (Cedrus atlantica) oil has an aroma reminiscent of artificial mothballs, a scent much sharper than Virginian Cedarwood Oil.
Victorian girls often owned cedarwood "hope chests" to store embroidered towels and other household items. The cedarwood scent was renewed every now and then with a cotton ball or sachet packet dipped in essential oil to place in the chest. This traditional continued into the 20th century in many areas.
 Cedarwood Essential Oil: ¼ dram vial: $1.25